"When accessorizing always take off the last thing you put on" -Coco Chanel
1. Bikinis are a good investment.
If like me your weight goes up and never comes down, you absolutely must keep your options open and try on a million different ones. Don't just have one swimwear no matter how much it costs or how great it makes your boobs look. You risk making my mistake of having my Thailand and PD album look almost identical.
2. Facebook decluttering is well worth the hype.
I used to think the people that posted up statuses like "going to delete the people I hate from my list. Goodbye" was completely attention-seeking and lame.
But then one day I realised I don't actually care about half the things I see on my home page. After deleting about 200 friends that I haven't seen in years and truthfully don't quite fancy, my facebook is like a breath of fresh air.
3. Best embrace the suck.
You're going to get pimples when aunt flow comes around and all the sunscreen in the world won't protect you from everybit of sunshine that touches your skin. (On a side note, I can watch Beastly a million times and it just does not get old!)
4. Phases come and go.
I don't know why I didn't figure this out sooner, but boy am I fickle minded. Just this year alone I had a PR phase, a move to Paris and write a book phase, and a permanent vacationer phase. A week ago I was so sure conrows were my perfect hairstyle.
5. Friends come and go too.
As much as you may want to be 15 forever, everyone grows up. Some people stay in your life and some people don't. If love takes work, so does friendship.
Wow number 5 just killed it.
Yes I want to climb the Spanish steps and sip coffee at a french cafe wearing a super cute beret. But there's also my list of beauty-related goals, one ticked off already! 
Please not that this is a list of things I want to experience at least once before I die for the heck of it. These are not my mandatory beauty practices. 
1. Rhinoplasty
I don't particularly like my nose. I don't hate it, but I could like it more. I don't find anything wrong with fixing your problems, and a large nose is a problem, no? But after no. 2, I found out that surgery won't make my nose thinner, just sharper. So this may never be ticked off my list.
       Probably not from the same doctor Zac Efron got his nose done
2. Botox 
Botox is non-invasive and there is nothing surgical about it. Its just an injection and it doesn't last forever. Granted I'm 22 and its not necessary. But I did it for a story I wrote and I don't like writing about something without experiencing it. Write what you know. Or something like that. I had my crow's feet, under-eye wrinkles, and nose done. It freezes and contracts your muscles. That's how i sported a smaller nose for a few months!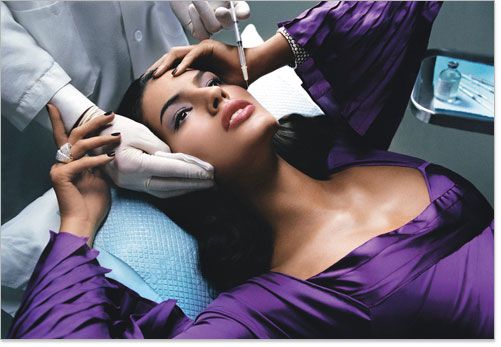 3. Fillers
Ok, I'm not sure about this one. I don't want bigger lips or higher cheekbones. Injections as well. Might just scratch this off the list.
4. Bird Poop Facial
Nightingale excrement comes from Japan. It's mixed with rice bran and water, then applied onto the skin. Victoria Beckham brought it to fame. Apparently it's all the rage in Japan. You can get it done in New York too.
5. Vajazzle
Why would anyone want to decorate their lady parts with jewels? Well, why wouldn't you? Sadly it only lasts a few days and its recommended that you dress like a hobo hiding jewels because jeans and tight clothes can rub it off. Plus you can get Swarovski crystals!  
Do you have a beauty bucket list? 
Sometimes you have so much to think about and a million things to say, but you don't know how to put it in words. 
I find peace in paintings. Here's how I feel at this very moment.
                                       Sonali Khatti- Pilgrimage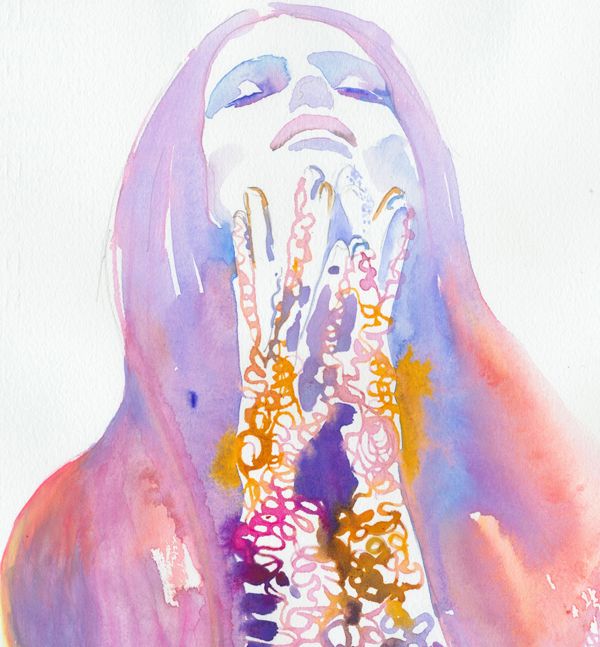 Cate Parr- Givenchy
                                William de Kooning- Asheville (1948)
420 Friday
Me: I always get mixed up between cannabis and cannibals
Kirba: Cannabis is green and cannibals are crazy
I had the weirdest urge today to wash my face at work. I've had this sudden urge once before, when we had free coloured contacts at work and i tried to put it on, dropped it on the floor, stuffed it into my eye and ruined my make-up, which ruined my day. So in short, i decided to wash my face and start over. Make-up always makes me happy. 
The great thing about beauty writing is that we get plenty of skincare and make-up sent to us by the nicest clients. Today i found the L'Oreal Paris Perfect Clean Foaming Gel Wash Refreshing (RM35.90). I've talked about before in The Malaysian Women's Weekly but i'm just now trying it out.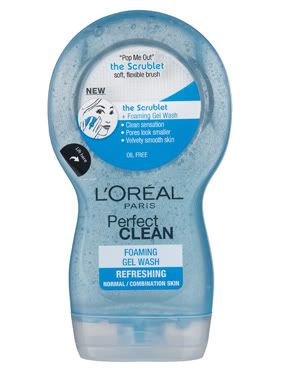 I hate when a product dissapoints me. I get all moody. But this one I really liked. It comes with the cutest little scrub brush. I was worried it would be brown with BB cream but it washed off easily. And the best part was that it wasn't messy at all. The neatest exfolation ever. 
The only downside is i couldn't find a good moisturiser and now my skin is dry and tight.
So i was going through some old albums (to be honest) to track my weight gain and how different i look then and now. 
Sad story, but I'll save that for a different day. When i'm all skinny again and i can look back and go "haha look how fat i was!" 
But here's my in high school and college. 
I had this problem for 7 years. It's like brands create shades for really fair skin, fair skin, medium-fair skin, and dark skin. 
Brown is a colour. There are 47 shades of brown. 
So for years i had to fucking untag myself from pictures with white lighting that very obviously highlighted the difference in the colouring of my face and neck. I contemplated posting one of these pics up, but here it is anyway. This is actually the best of the worse. God knows i had to edit the lighting to make it look acceptable.
And then, just a year ago, this make-up artist was doing my make-up for the MWW Great Women of Our Time night, and he seemed to stumble upon the same problem. So he whipped out that paddle pop looking stick they carry around and begin mixing a few shades together.
I don't know why i didn't think of that before and save myself the trouble of going online to untag myself from pictures as soon as they were posted. Think of all the beauty sleep i could have gotten.
So here's what i currently use:
Mary Kay TimeWise Matte-Wear Liquid Foundation in Beige 3
+
Mark Kay TimeWise Luminous-Wear Liquid Foundation in Beige 5
There's actually no reason why i mix Matte and Luminous together. I just got sent the different kinds from Mary Kay so i had to make do. In desperate times, the right shade comes before the desired finish. 
And, they sent me this fab foundation brush!