Yes I want to climb the Spanish steps and sip coffee at a french cafe wearing a super cute beret. But there's also my list of beauty-related goals, one ticked off already! 
Please not that this is a list of things I want to experience at least once before I die for the heck of it. These are not my mandatory beauty practices. 
1. Rhinoplasty
I don't particularly like my nose. I don't hate it, but I could like it more. I don't find anything wrong with fixing your problems, and a large nose is a problem, no? But after no. 2, I found out that surgery won't make my nose thinner, just sharper. So this may never be ticked off my list.
       Probably not from the same doctor Zac Efron got his nose done
2. Botox 
Botox is non-invasive and there is nothing surgical about it. Its just an injection and it doesn't last forever. Granted I'm 22 and its not necessary. But I did it for a story I wrote and I don't like writing about something without experiencing it. Write what you know. Or something like that. I had my crow's feet, under-eye wrinkles, and nose done. It freezes and contracts your muscles. That's how i sported a smaller nose for a few months!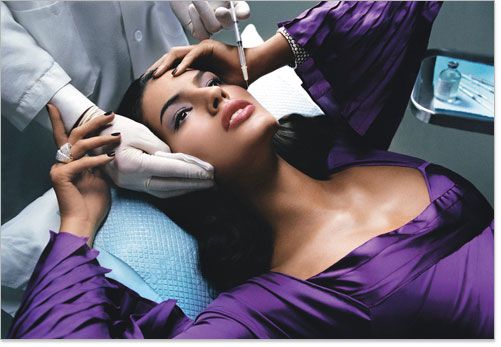 3. Fillers
Ok, I'm not sure about this one. I don't want bigger lips or higher cheekbones. Injections as well. Might just scratch this off the list.
4. Bird Poop Facial
Nightingale excrement comes from Japan. It's mixed with rice bran and water, then applied onto the skin. Victoria Beckham brought it to fame. Apparently it's all the rage in Japan. You can get it done in New York too.
5. Vajazzle
Why would anyone want to decorate their lady parts with jewels? Well, why wouldn't you? Sadly it only lasts a few days and its recommended that you dress like a hobo hiding jewels because jeans and tight clothes can rub it off. Plus you can get Swarovski crystals!  
Do you have a beauty bucket list? 
ialwayscare4urskin likes this
diandrasoliano posted this